Men's public sauna
Men's sauna offers a traditional woodburning sauna stove with a swimming pool and steam sauna (Turkish bath). Underfloor heating in the changing room, heated sauna benches together with soft drinks and sauna supplies provided at the bar, helps to relax and enjoy yourself.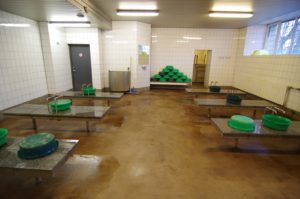 Opening hours
Mon – Fr 11.00 – 22.00
Sat, Sun 10.00 – 23.00
Entrance closes an hour before closing time.
PRICES
Mon, Tue, Wed, Thu – 15.- €
Fri, Sat, Sun – 18.- €
10x card
Mon – Fri 135.- €
Fri – Sun 162.- €
PENSIONERS
Mon, Tue, Wed, Thu 11.00 – 15.00 9.- €
10x card 81.- €
STUDENTS
with ISIC card 12.-
10x card 108.-
A SCHOOL STUDENTS
under 18 y. 7.- €
10x card 63.- €
PRESCHOOLERS
Free